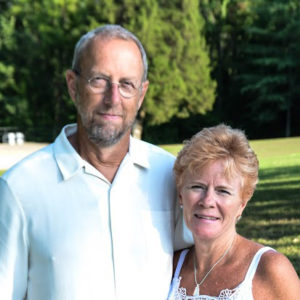 In 2002, we began as Sonography Now: the first on-site hands-on ultrasound training company to focus on and develop scanning protocols for the Pregnancy Center market in the US.
Being invited by NIFLA Founder, Tom Glessner, to be part of the NIFLA course in Limited Obstetrical Ultrasound, we saw firsthand and heard of the need for solid training when it came to the next step: supervised scans.
Through that partnership, we realized that the Pregnancy Center of that day did not have a good plan in place to obtain the hands-on training that needed to follow the NIFLA course, hence the birth of our program. "God is always preparing the worker," to quote our friend Andy Merritt; we realized He had perfectly prepared us to serve this need for Pregnancy Medical Clinics (PMCs).
As we spent time on-site, we soon realized that God had other needs He wanted us to address:
Executive Directors and Board members asked questions and shared details that revealed a lack of knowledge of how medical services impacted them at the leadership level.
RNs shared differences they saw in the PMC clinical setting vs. the usual office or hospital.
Client Services Directors shared frustrations with team dysfunctions as transitions took place.
We had a unique opportunity to build up or ignore the needs we heard and observed.
God called us to serve, so we chose to build. Choosing to build also meant building our organization and team. As a result, Equip Leaders Now was formed in 2009. Since then we have provided assessments, created customized education programs for center teams, produced Board training, implemented fund raising events, center retreats, strategic planning events, youth events, national trainings, put together partnerships, and taken life-affirming training into markets beyond the PMC. God has used our team to go above and beyond what we could have ever thought or imagined.
After Jesus affirms the Father's care for the sparrow, He says you are worth more than many sparrows. (Matthew 10:31) Likewise, we affirm the value of those you serve and we serve as Sparrow Solutions Group. We have taken the strengths of Sonography Now and its proven track record curriculum, combined with Equip Leaders Now Leadership Track, added support services such as equipment facilitation and temporary staffing to our robust list of services to strengthen those we serve.
Time and experience have shown the PMC of today needs strong leaders and expertise. Leaders must know how to research their options and choose what is best. Leaders must be actively dependent on God, committing everything to Him in prayer, seeking wisdom and guidance from Him and trusting Him to provide. It is a different world for the contemporary PMC. No longer can the board operate as it did 10-15 years ago, taking the position that if we pretend we don't know, we can trust God to protect us. No! As servants of Christ, we must be above reproach, and we must abide by the highest standards of healthcare practices.
Sparrow Solutions Group is an on-site training company with a growing team of staff and consultants ready to serve you. He has perfectly prepared us to address your issue WITH you. He called us, just as He called you. We serve our community, just as you serve yours. We educate ourselves on trends that impact you, just as you educate yourselves on serving the young women and men of today.
Scripture provides a clear solution to the needs of man; we mirror that model in working with you to come up with a solution to fit your organization, then together we build it. Just as Jesus set an example of a team approach, we have a team to join your team. What could be better?
We look forward to the next generation of PMCs looking to us for their training needs. As a partner with Sparrow Solutions Group, we will grow, you will grow, and together we will serve better.