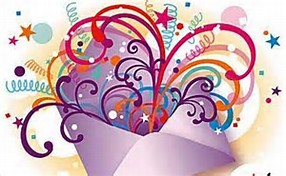 As you end your year, I know that you have words that come to mind as you summarize your experiences for 2017.  When I consider my work with many of you, I begin with Joy. Joy that is found in getting to know you, building relationships with you, and praying for you.
What pops into my mind next is challenge. In working closely with you, I can appreciate how challenging your unique clinical setting can be. I hear you state the struggles but at the same time, share your confidence in His purpose.
That brings me to redemption. His love provides a redemptive path in every circumstance. As I have lived discussions with you of dysfunction, limited resources, conflicts, and inconsistent support, I have seen His hand at work through each of you as you live out your faith in the workplace.
Lastly…together we are victorious as 2017 comes to a close. We celebrate our Savior's birth, as we celebrate your growth and development.
Merry Christmas to all of our Sparrow partners in education.
Rhonda Kline
Sparrow Solutions Group
Principal Consultant