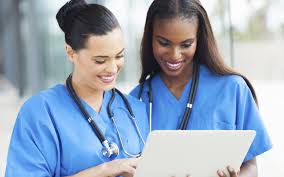 The value of a nurse mentorship program has been well documented in the nursing profession. Sparrow Solutions Group understands both the importance and challenges of onboarding and integrating a nurse into the Pregnancy Medical Clinic setting successfully. Nurses have told us they feel isolated, inexperienced, unprepared, and overwhelmed in this new clinical setting. Assuming the nurse will train herself, research her new professional responsibilities, understand her role in the greater perinatal nursing setting, and collaborate with others to provide quality patient care assumes much risk for an organization. The results may include reduced job satisfaction, decreased nurse retention, and decreased quality of patient care.
Our Nurse Mentorship Program:
Evidence-based
Improves retention
Improves job satisfaction
Improves quality of patient care
Improves professionalism
Helps nurses integrate nursing theory into practice
Improves self-confidence
Communicates expectations, opportunities and potential stressors unique to this clinical setting
Promotes supportive and encouraging relationships
Promotes a positive and healthy work environment for the entire inter-professional team
Customizable for the nurse's and organization's needs
We, at Sparrow, are enthusiastic about the nurse mentorship program because the program offers solutions to issues nurses, Executive Directors, and Board members have discussed with us from the Pregnancy Medical Clinical setting for years.
Kari Haug
Sparrow Solutions Group
Director of Nurse Operations